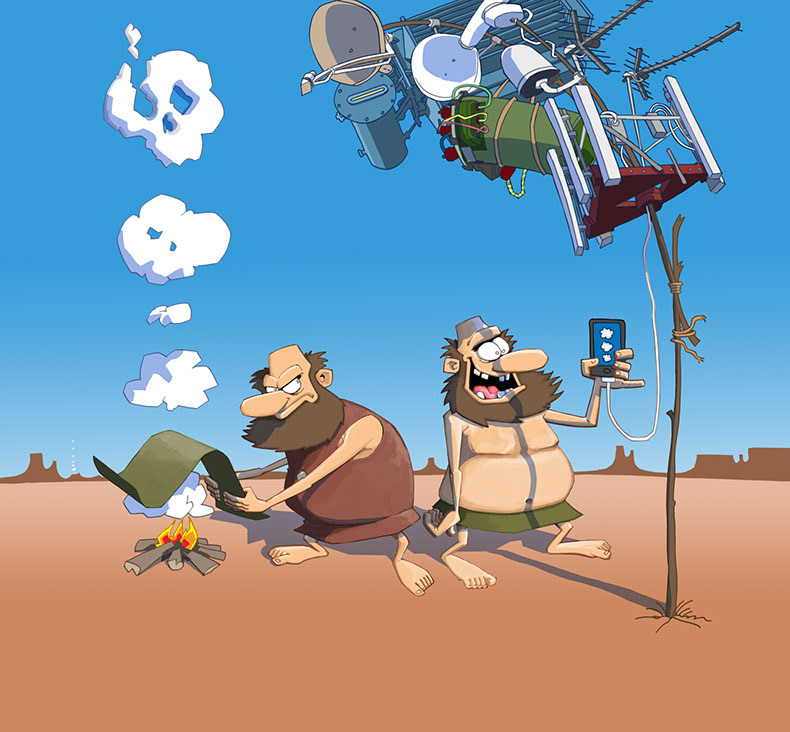 Dialogue free slapstick caveman comedy 7 - 12 (family) 
3 minutes self contained episodes in limited 2D animation

The grumpy Caveman Albert is practical and careful. He works out proper solutions to various daily obstacles. Crazy Caveman Bohr is smart and impulsive (a genius according to himself). He takes Albert's solutions to a higher level, refining them into ground breaking inventions. In fact he takes them a bit over the top ... Sometimes quite a bit over the top, and it often turns out bad. Well. in fact, it always turns out bad ... real bad ... especially for Caveman Bohr. 

Originalos 2 has same concept as the first Originalos? season, but the design is updated and the stories is sharper and even funnier.
Open for all kinds of interest, support, co-production and prebuys.